COVID-19 Business Roadmap
COVID-19 Business Roadmap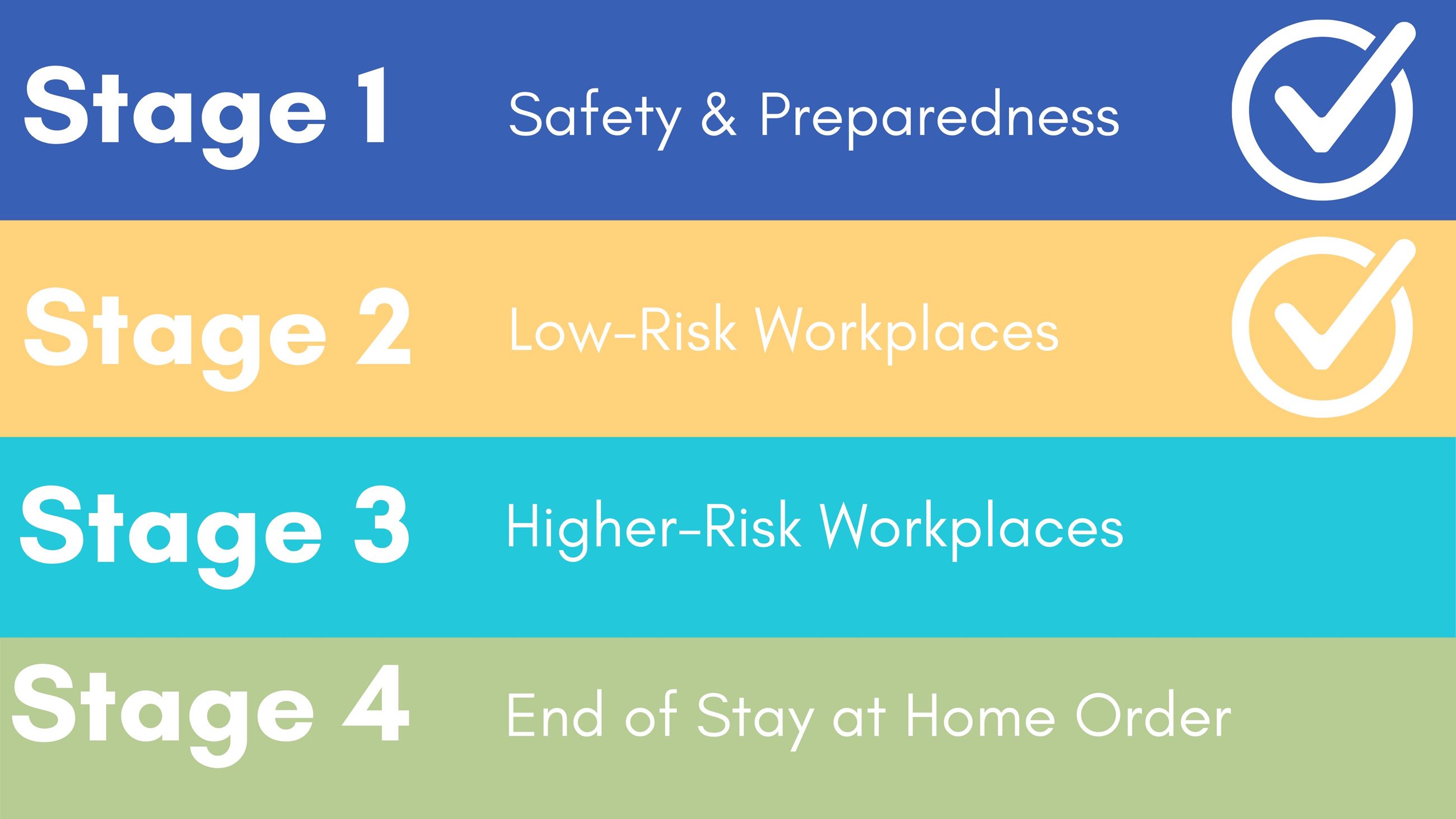 While we continue to navigate the effects of COVID-19 on our business community, the City of Citrus Heights is here for you. We have gathered some tools and resources to help you prepare for the phased re-opening outlined by the Governor, and we have summarized what these directives mean for the Citrus Heights community. Detailed information can be found in the Governor's Resiliency Roadmap.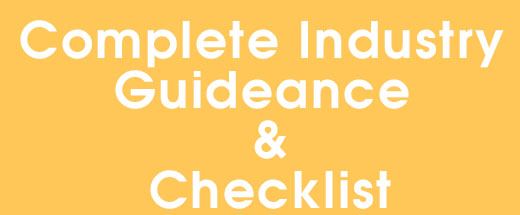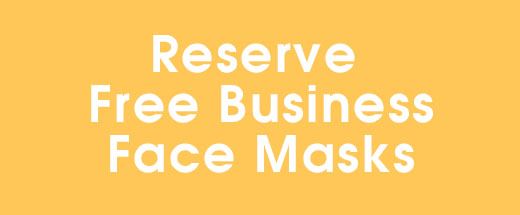 The City of Citrus Heights has been given the go-ahead to move further into stage 2 of California's Resilience Roadmap, thanks to the County's written attestation to the California Department of Public Health. Stage 2B outlines the next wave of Citrus Heights businesses (listed below) that can resume operations, with strict social distancing and personal protective directives, as soon as the County's Health Order is amended, which will be May 22 at the latest.
Industries Included in Stage 2B: Updated 5/27/2020

✔️ Restaurants may resume dine-in seating with reduced capacity (curbside pick-up and delivery still encouraged for those in the at-risk population)

✔️Small offices may reopen when tele-work is not possible
✔️Child care, day care, and family day care

✔️Outdoor gyms and recreation (including dog parks and tennis courts)

✔️Outdoor museums, art galleries, and theaters

✔️Full public transportation
✔️Car washes
✔️Pet grooming
✔️Micro enterprise retail and storefronts—which means ideally 10 employees or less
✔️Medical and dental preventive services and elective surgeries as clinically appropriate
✔️Agriculture, food, and beverage cultivation, process, and distribution
✔️Businesses that supply/support essential businesses may open by appointment only
✔️Plumbers, electricians, landscapers, etc. may resume using social distancing and personal protective equipment
✔️Outdoor Venues: allowed to provide drive-through graduation ceremonies
✔️ Places of Worship (at 25% of building's capacity, up to 100 people)
✔️ Salons & Barbershops
✔️ In-store Retail Shopping
If your business is included in the categories above, please prepare a plan based on the guidance for your industry (below), contact us if you have questions, and put your plan into action.


Before Reopening, All Facilities Must
Perform a detailed risk assessment and implement a site-specific protection plan
Train employees on how to limit the spread of COVID-19, including how to screen themselves for symptoms and stay home if they have them
Implement individual control measures and screenings
Complete your industry-specific checklist (below) and post a copy publicly, for customers and employees
As we work to lessen the impacts of COVID-19 on our community, it is critical that employees needing to self-isolate because of COVID-19 are encouraged to stay at home, with sick leave policies to support that. Please help us prevent further infection in your workplace. See additional information on government programs supporting sick leave and worker's compensation for COVID-19.
Auto dealers
Child care
Delivery services
Dine-In Restaurants
Office spaces
Places of Worship
Public transit & intercity passenger rail
Real estate transaction
Retail
Salons & Barber Shops
California's Four Stage Plan to Re-open
Stage 1 – Safety and Preparedness
Make workplaces safe for our essential workers.
Stage 2 – Lower-Risk Workplaces
Early: Gradually reopen retail (curbside only), manufacturing, and logistics.
Later: Relax retail restrictions, adapt and reopen schools, child care, offices, limited hospitality, and personal services.
Stage 3 – Higher-risk Workplaces
Adapt and reopen movie theaters, religious services, and more personal and hospitality services.
Stage 4 – End of Stay Home Order
Reopen areas of highest risk: e.g. Concerts, conventions, sports arenas.