State of the City 2022
The 2022 State of the City Address was delivered on October 20, 2022, by Mayor Porsche Middleton at the Citrus Heights Community Center. The text of the speech is below.
Good evening! I am your Mayor Porsche Middleton, and it is my honor to be with you today, for the 2022 State of the City, honoring our 25th anniversary of incorporation.
Having begun this State of the City tradition virtually in the depths of COVID, this is our first in-person State of the City event and I'm grateful to see so many familiar and new faces from our community here tonight. I want to extend a warm welcome to representatives from our boards and commissions, our leaders in business, education, nonprofits, and our residents. I would also like to take a moment to acknowledge my fellow council members and ask them to stand. Vice Mayor Tim Schaefer, Councilmember Jeannie Bruins, Councilmember Brett Daniels, and Councilmember Steve Miller.
Tonight, we're celebrating hard-won successes, overcoming hurdles, and the exciting things to come for our City, and we can't do that without acknowledging our City Staff and Citrus Heights Police Department in the audience. Our City staff is led by City Manager Ashley Feeney, who will join me later tonight in the program. And leading our Citrus Heights Police Department, we're honored to have Chief Alex Turcotte in the audience.
How many of you joined us earlier for that fabulous Chamber VIP mixer? I want to thank the Citrus Heights Chamber of Commerce for hosting tonight's pre-mixer event and for being such a great partner.
In addition to celebrating our year and what's ahead, as I mentioned, it is also the City's 25th anniversary of incorporation. Tonight we honor our history and the hard-won foundation on which we stand in this moment that was laid for us by residents who had a dream for Citrus Heights to steward its own future. We honor our roots of civic involvement, of neighborhood engagement, and our shared willingness to roll up our sleeves and do the hard work. Those roots have recently been documented in a book published by local author Miranda Culp and Bill Van Duker, a prominent business owner who is frequently and affectionately referred to as the" godfather of Citrus Heights." The book "Becoming the City of Citrus Heights" chronicles the City's path to incorporation, and we're very fortunate to have a History and Arts Grant Program offed by the City that funded this invaluable project. Thank you, Miranda and Bill, for taking the time and care to tell our City's story.
Okay, let's dig in! The purpose of a State of the City address is to provide transparent and equitably accessible information to our citizens on how your local government, how your community, is doing. Last year, when Mayor Miller gave his virtual address to us at home through a broadcast, we were still navigating a fluctuating pandemic and public health restrictions that continued to challenge our city and our world. While we're finally able to gather safely together, we are still tasked with moving forward in a world impacted by COVID-19. Some of the challenges we have faced together include helping our businesses impacted by COVID and shutdowns, bringing our community back together and forging reconnection, keeping residents and businesses informed and safe, and continuing to steward our future while in perpetually unprecedented times. Despite all the challenges from the last two years and those that lie ahead, your City of Citrus Heights leaders and staff remain staunchly committed to serving the community, and I want to share some examples of that with you tonight.
Let's walk through a timeline to highlight some of the projects your City worked on in 2022, going month-by-month: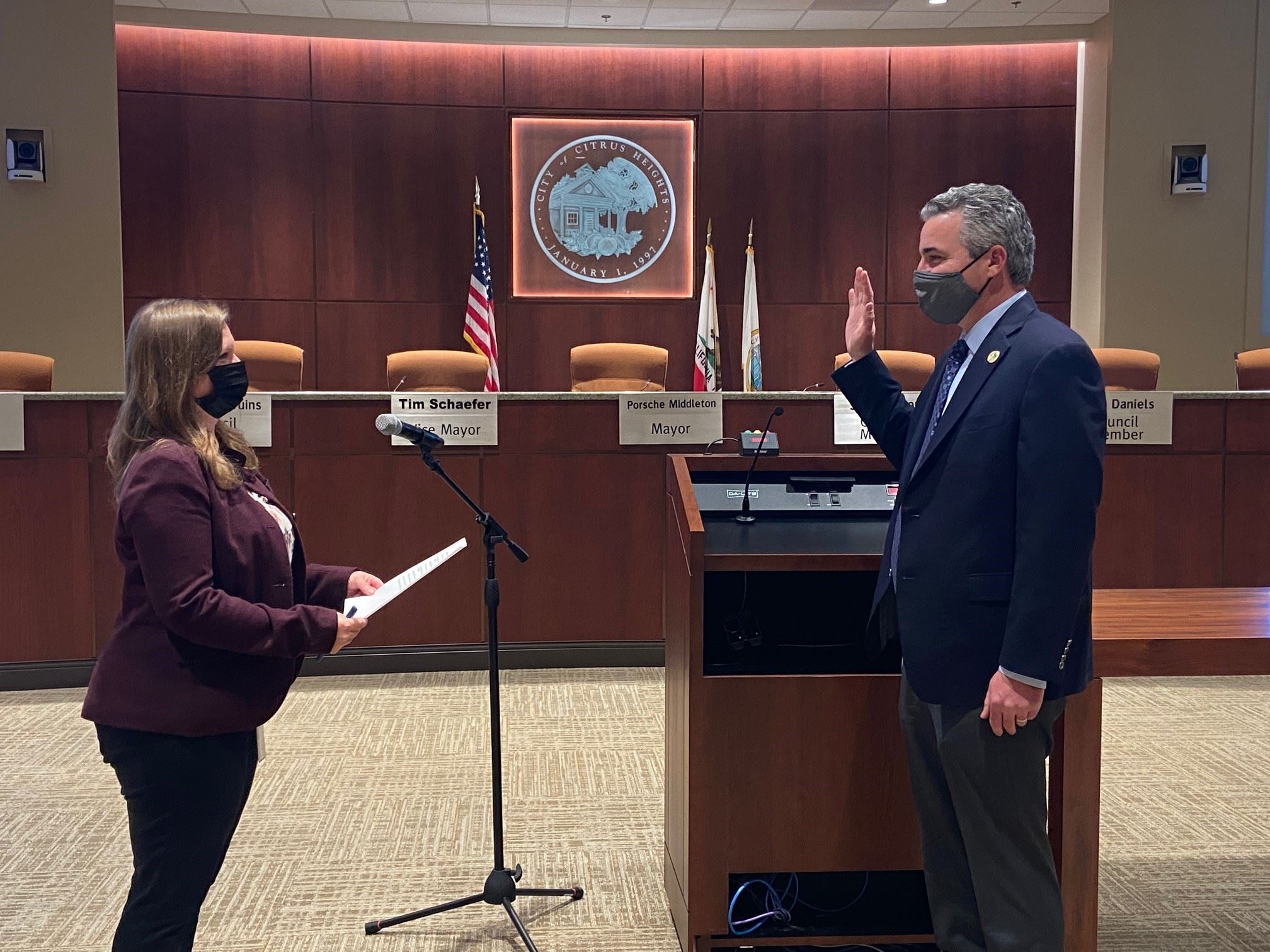 Following the retirement of our former City Manager Christopher Boyd, your City Council embarked on an extensive executive search for our next City Manager. As you can imagine, this was no small task, as we were determined to find the RIGHT City Manager for Citrus Heights. The ideal candidate needed to be a champion for Citrus Heights' core pillars of local control, public safety, and fiscal prudence. We found that champion in Ash Feeney, and on January 13th, we announced City Manager Feeney to the Community. Under his leadership, Ash has guided the City through a comprehensive strategic plan that will support the community as we navigate post-pandemic hurdles, but more on that later.
In January while still under public health mandates, the City asked the community to "hashtag" Love Local in Citrus Heights by sharing their favorite places to shop, eat, and hang out in our city. The Love Local campaign promotes Citrus Heights businesses to remind our community that when we shop local, we ensure the economic impact of our purchase goes back into our very own community and builds the resiliency of our businesses.
Rounding out the month, the City celebrated its first year of being on Instagram, ensuring that our community has yet another channel to access City news and updates. If you don't already, be sure to follow us at "cityofcitrusheights" –and if I can say so, our aesthetic is on point!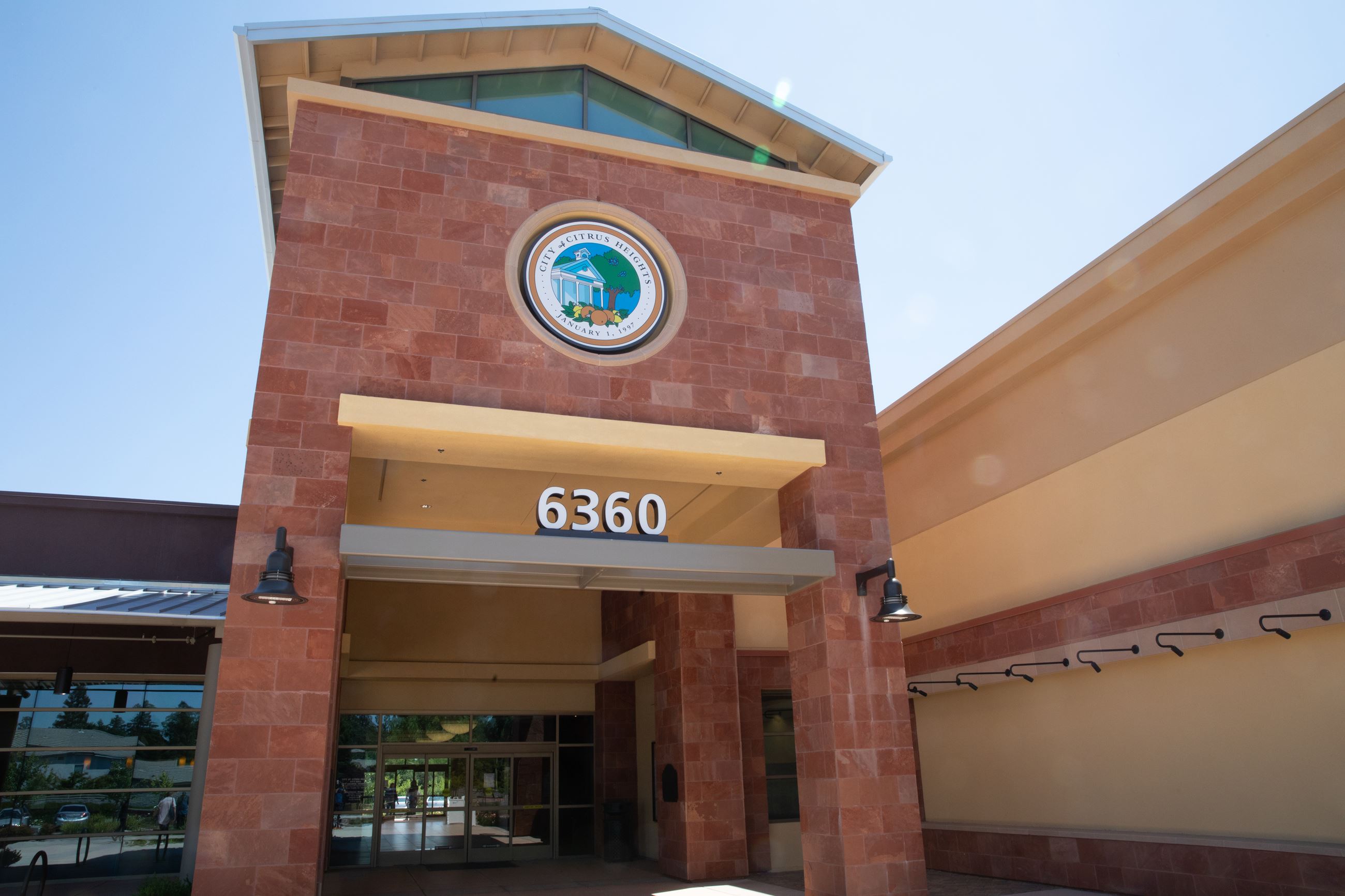 In February, City Hall officially and fully re-opened its doors to the public after transitioning to remote services during the COVID-19 pandemic. City staff adapted during public health restrictions to provide all services remotely while maintaining the high level of service and efficiency that our community has come to expect. We continue to leverage innovation and technology to provide even more efficient and effective service to our residents and businesses. Our online permitting and plan review has received kudos from the development community on how it's expedited and simplified the entitlement process for projects.
In February, City staff launched the Small Business COVID Recovery Grant Program leveraging American Rescue Plan Act funding to support Citrus Heights businesses impacted by the pandemic. We distributed over $270,000 to assist our small businesses in COVID recovery.
March marked the completion of the 2021 residential street resurfacing project. Last year's efforts, funded by Senate Bill SB 1, included residential pavement repairs and resurfacing, curb ramp accessibility upgrades, replacing sidewalks, and upgrading drainage along eighteen streets! Infrastructure maintenance and repair is a top priority for our residents and we work to maximize impact with limited funding. We were pleased to hear City Staff report that the project came in under budget by $200,000, and that savings rolled over to our 2022 resurfacing efforts.
In April, the City of Citrus Heights again achieved a debt-free financial position by accelerating the payment of an outstanding $3.5 million balance on a $12 million Revolving Line of Credit. This action was put forward under the leadership of new City Manager Ashley Feeney to advance financial goals and leverage a budget surplus made possible by strategically managed expenditures along with increased revenue forecast factors, including one-time building fees and higher-than-projected sales tax revenues. By paying the $3.5 million outstanding balance early, the City realized significant savings in avoided interest costs and, more importantly, again lived our principles of smart fiscal prudence. It is important to note that while these operating surplus dollars are being leveraged to meet immediate financial goals and we celebrate every success, work continues to meet unfunded infrastructure maintenance needs in excess of $12 million per year.
April was a busy month as it also saw the kick-off of the Greenback Lane Complete Streets project! Completed in August, this project resurfaced and rehabilitated the central arterial corridor between Sunrise Boulevard and Fair Oaks Boulevard. It also enhanced pedestrian and bicycle mobility, improved traffic flow, and improved the rideability and aesthetics of the corridor.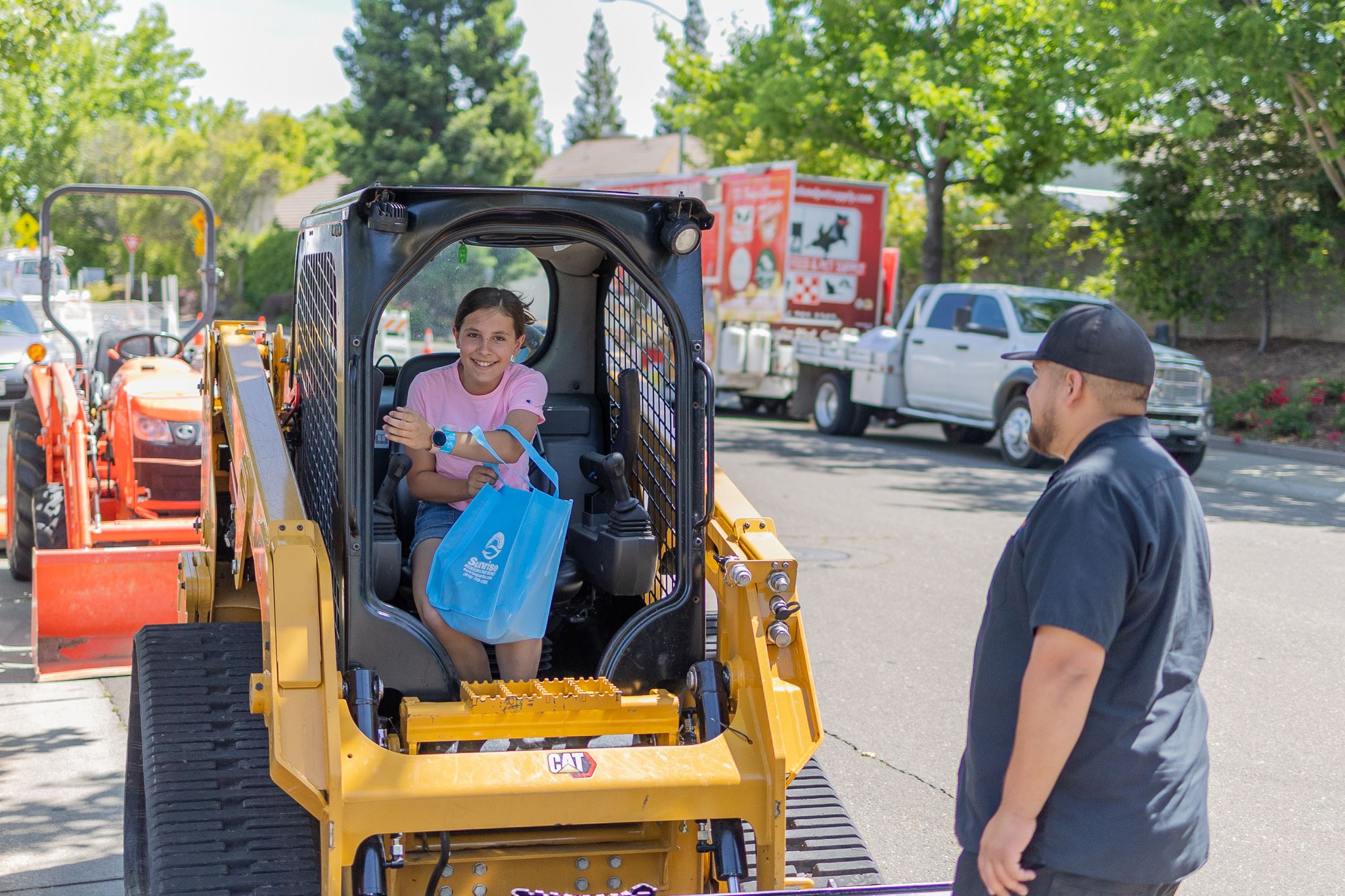 If hearing about public works projects like that gets you excited, then I hope you made it to the public works showcase in May during Public Works Appreciation Week! There we met all the people and machines that take care of and improve our infrastructure. This event also served as a career fair and showcased all of the local public works career opportunities in the area, including within the City's own General Services Department.
That same week, we partnered with the Sacramento Area Council of Governments and Neighborhood Association seven, eight, and nine to celebrate our local trails with a Neighborhood Pop-up event on the Old Auburn Multi-Use Trail. Staff and residents got out to bike, ride, and walk to support SACOG in their launch of the Regional Parks and Trails Plan that creates greater connectivity amongst our trails throughout the Sacramento region. As your representative board member on SACOG, I know trails and outdoor recreation are an important component of a community's quality of life, and it's exciting to know our city and region have a long-term and collaborative plan to maximize these assets.
In May, City Council held our latest round of strategic planning, led by our new City Manager. This was no ordinary goal-setting, folks! In addition to adopting our standard six-month objectives, this workshop set a new level of intention and visioning and resulted in adopting an intense and comprehensive 2-year work plan that City Manager Feeney will touch on later in the program.


In June, the City launched and began utilizing an exciting new tool called SeeClickFix that allows our residents and businesses to request service for issues you see around towns like potholes, graffiti, and streetlight repair. While we are still just a phone call away, this new channel to request service is another tool in the toolbox of ways to serve our residents.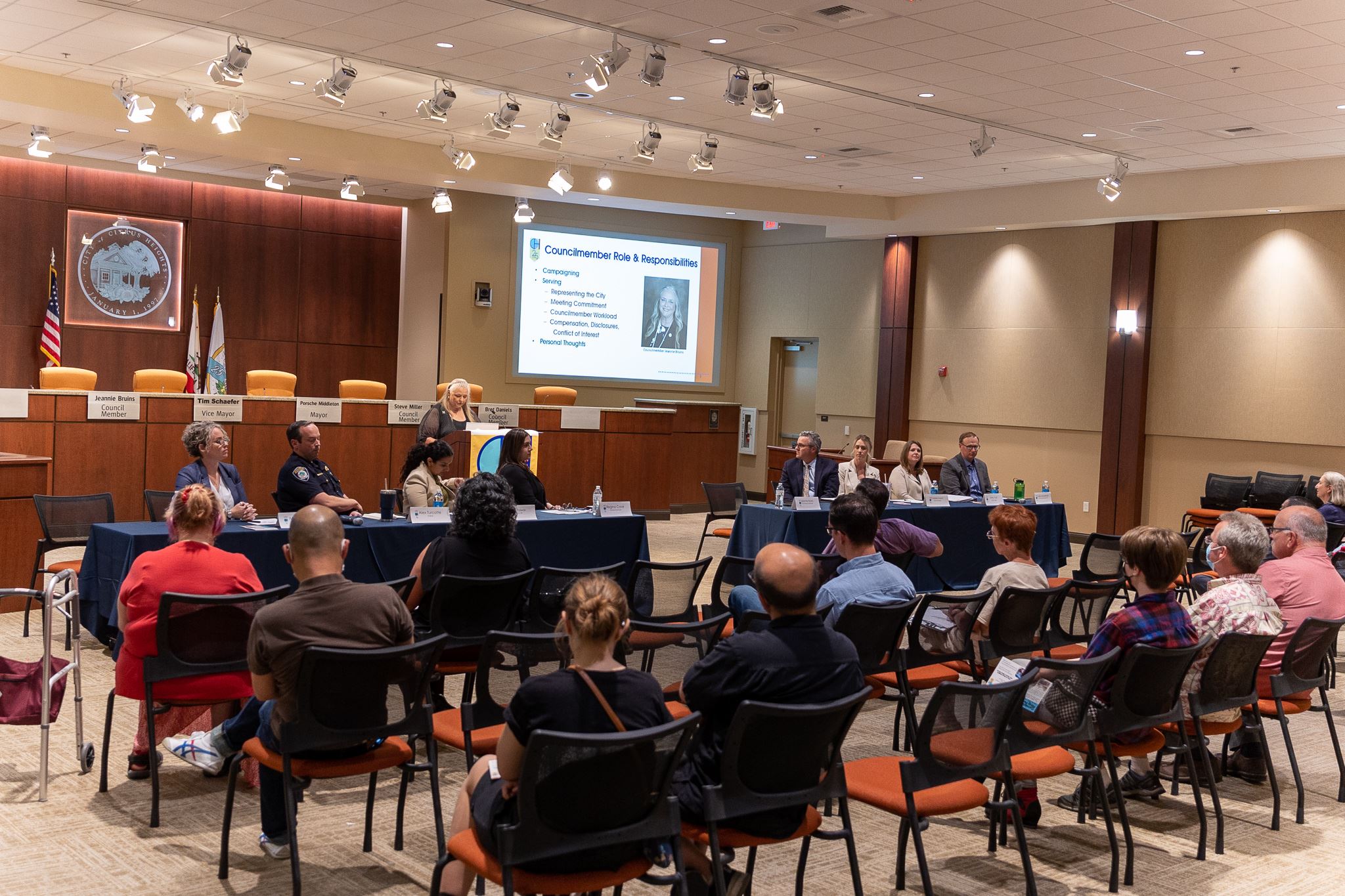 Also in June, the City held its first-ever Prospective Council Candidate Workshop led by retiring Councilmember Jeannie Bruins who gave interested community members an in-depth look at what it means to be a Council member while also providing a high-level overview of the City as an organization. Over 20 residents attended who wanted to explore serving their community. In addition to City Council service, we also talked about other ways to engage including Citrus Heights boards and commissions, the "Connect Citrus Heights" coalition of community groups, our various Business Associations, and our Neighborhood Associations.
At the end of June, we awarded multiple community support grant applications to our local non-profits in Citrus Heights. In all, over $134,000 was dispersed to five different Citrus Heights nonprofits including Sunrise Christian Food Ministry, Meals on Wheels, Single Mom Strong, the Sayonara Center and Citrus Heights Community Marching Band. These nonprofits are using this funding to advance expansion projects, create community programming, and help people in need. This program is an invaluable resource for these organizations that work tirelessly to provide a wide range of vital services to our community.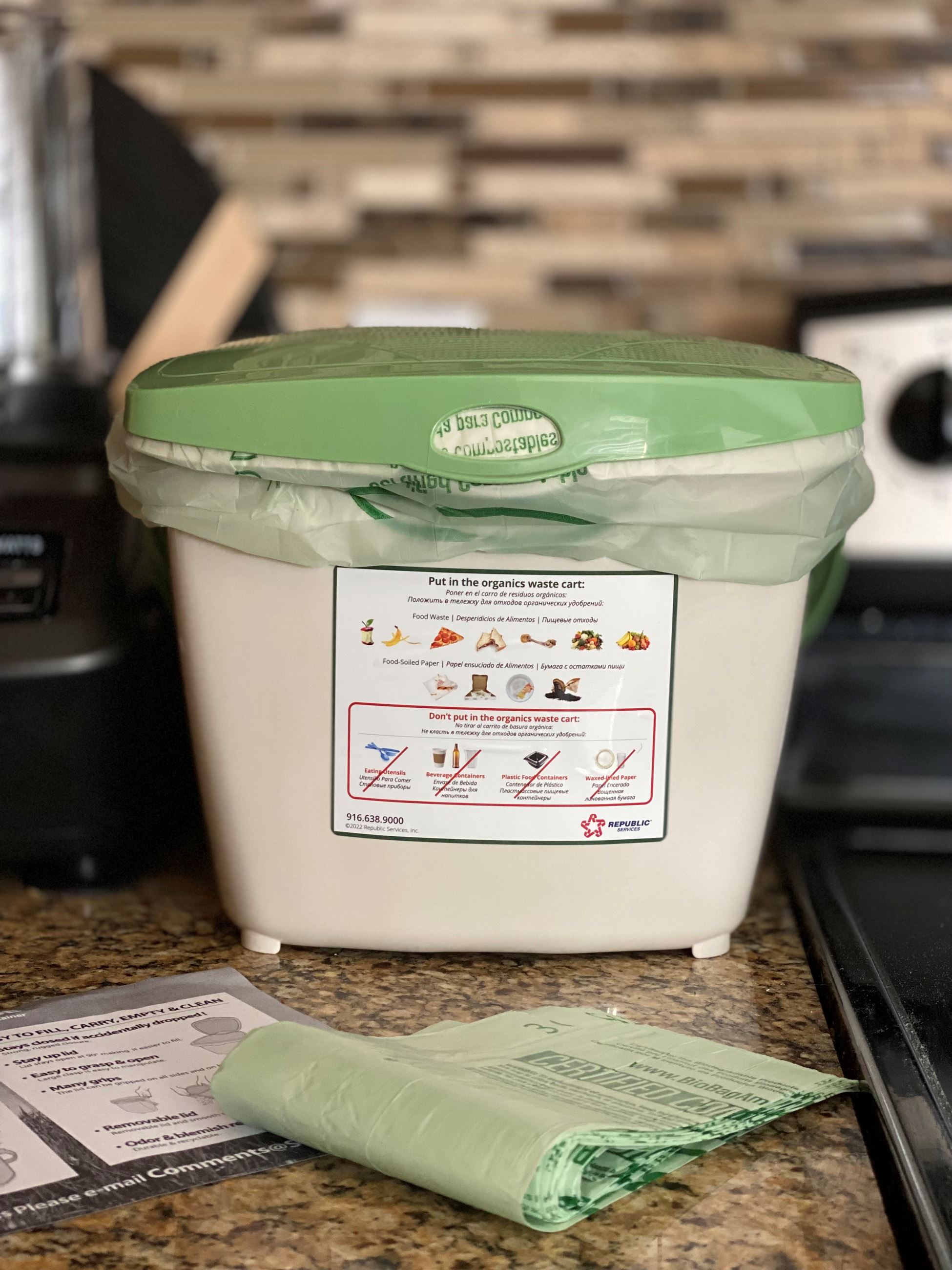 Moving along, the new state-wide organics recycling mandate went live on July 4. Leading up to that, City staff and our partners at Republic Services worked to ensure that our residents could effectively comply with the new order. Citrus Heights residents are now doing their part by sorting organics into our green waste bins. Who is repping the signature green compost bucket on their kitchen counter? Remember, residents who compost are encouraged to continue to do so! This program is intended to capture only the food waste and food-soiled paper that would otherwise go to the landfill. We also worked with businesses and partners like the Citrus Heights Chamber to educate our businesses on this state requirement and support them in implementation however we could.
July was also the month we started to execute goals set in the May strategic planning session. To advance community beautification and blight abatement goals, City Council approved leveraging APRA funds to create a Beautification Crew that would actively maintain the public right-of-way and keeps it free and clear of debris and obstructions for public safety and aesthetic benefit. The City is contracting two limited-term full-time positions to provide these critical services. The crew will also deploy a fully-outfitted utility truck to support the program.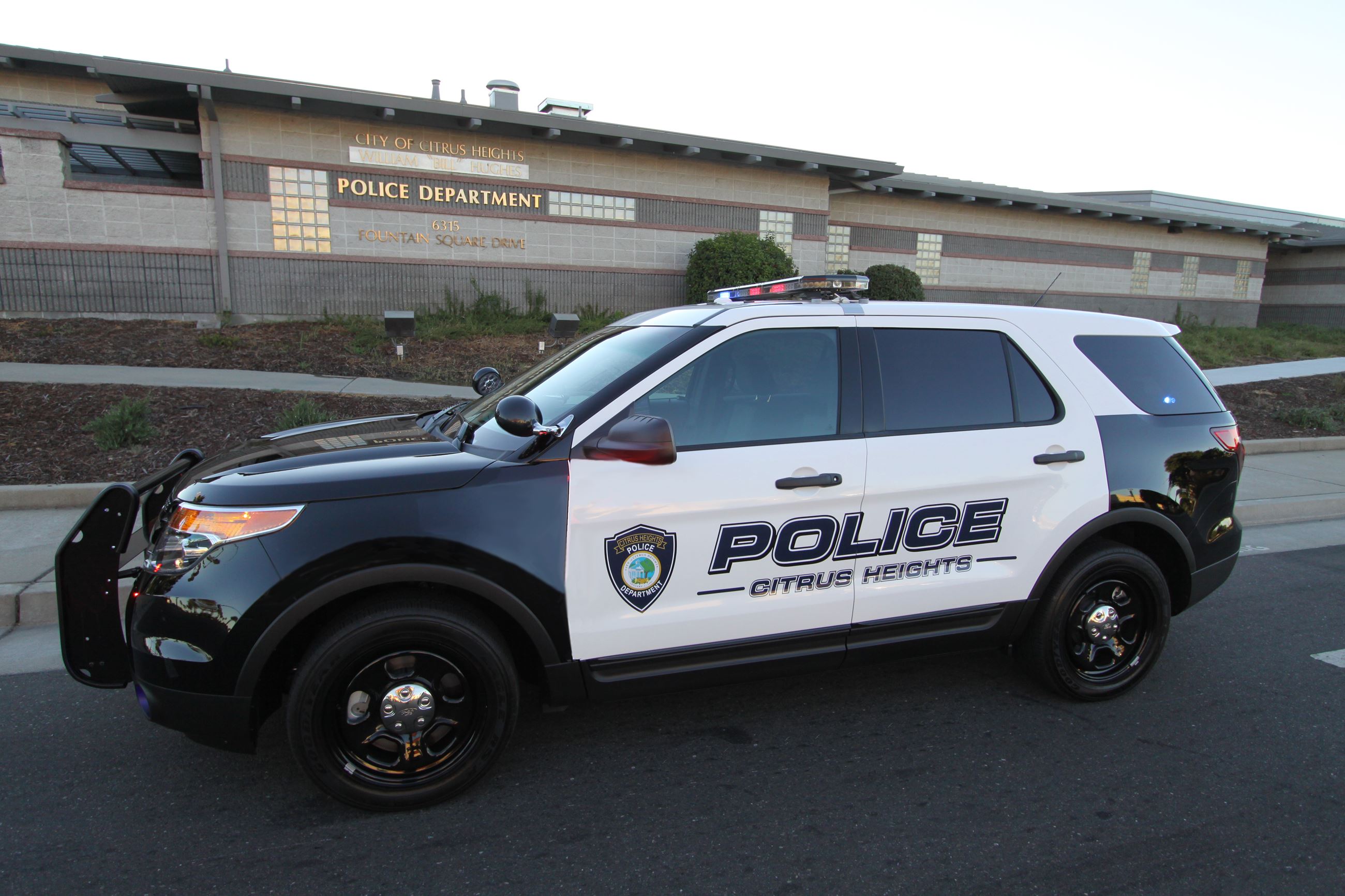 City Council also approved using ARPA dollars to fund the replacement and upgrade of a deferred portion of the Citrus Height Police Department's vehicle fleet and critical Communication Center Technology. This equipment serves a vital role in our goal to preserve and enhance public safety. This strategic move to eliminate a replacement backlog allowed the city to get back to a normal replacement schedule through fiscally prudent future budgeting.
Earlier this year City Council set some strategic goals to increase community engagement. One of those goals was completed in July -- City Council meetings moved from their regular start time of 7:00 pm to 6:00 pm. This change was born out of a desire to make City Council meetings more accessible and convenient for the general public to attend. This is an area I am passionate about: City Council meetings are where the business of the city gets done in an open and transparent forum. Your City Council welcomes the opportunity to hear from you on the issues and priorities that are important to you. City Council meetings are also available to watch on our YouTube channel and I highly recommend you follow our Facebook page for meeting reminders and post-meeting highlight and round-up communications. We know you are busy and we work to share updates in a quick but informative format.
Speaking of community engagement, the Citrus Heights community brings it in spades when it comes to National Night out in August! For those not familiar, National Night Out is an annual event and campaign that encourages public safety professionals and residents to connect and engage with one another and have some fun together. City Council paired up with our CHPD officers to hit the road and visit the variety of gatherings and block parties that night. I want to recognize Greenback Wood Neighborhood Watch, Lakeview Village Mobile Home Park, CHASEN Neighborhood Association 7/8/9, Woodmore Oaks Neighborhood Watch, Brooktree Park Neighborhood Watch, Trinity Missionary Baptist Church, Ranch Avenue Village HOA, and the group at Santa Canterita Way and San Benito Way all of who threw amazing National Night Out celebrations that connected our community and made us proud to be Citrus Heights residents.
We talked earlier about how important trails are to our quality of life, and we took a momentous step forward in August as City Council awarded the construction contract for the upcoming Arcade Cripple Creek Trail. This new 2.9-mile multi-use trail will span between Arcade Creek Park Preserve to the west and Wachtel Way to the east providing connections to several parks, schools, shopping centers, and neighborhoods along the corridor. This highly desirable trail amenity is already being marketed in real estate listings for nearby homes.
To cap off a busy August, we also marked the beginning of the City's 2022 residential street resurfacing, which, as I mentioned earlier, is a significant priority for the City Council. Seventeen residential streets will receive this much-needed maintenance starting this year into 2023.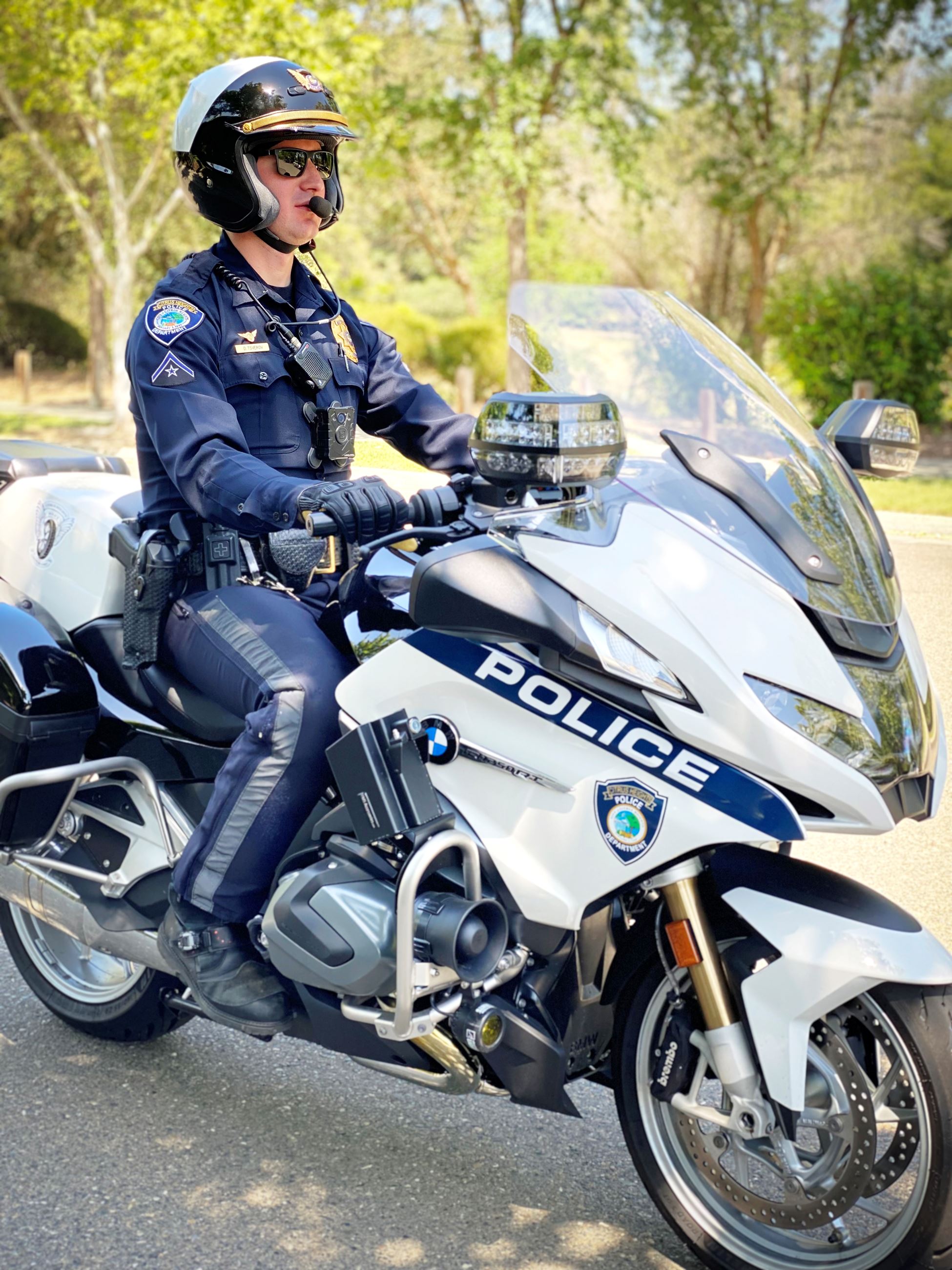 Moving into September, our Traffic Engineering Division and CHPD secured grant funding to purchase and install five new radar speed feedback signs throughout the City. These signs are set to alert drivers of their speed to increase traffic safety. To further augment traffic enforcement, two additional motorcycle patrol officers were certified in September to begin patrolling the streets as part of our motorcycle traffic enforcement unit.
Our commitment to safety runs deep in Citrus Heights, and this was affirmed by industry leaders when in September the Mariposa Avenue Safe Routes to School Project won project of the year from the American Public Works Association. This project was built over multiple years that saw the construction of new sidewalk, bike lanes, drainage improvements, new street lighting, and pavement rehabilitation along Mariposa Avenue. This project benefits the nearby residents and students of Skycrest Elementary and San Juan High School. We're very proud of our General Services Department for their coordination of this project and their dedication to increasing safety and quality of life for Citrus Heights children and families.
I know I mentioned this at the beginning of the program, but it's worth repeating. "Becoming the City of Citrus Heights," a book commemorating the incorporation of the City, debuted last month. I want to give another acknowledgment to its authors, Miranda Culp and Bill Van Duker. This documentation of the City's history is vital to preserving our roots in Citrus Heights. I encourage everyone to scan the QR code on those postcards to download and read your free digital copy. Like me, you'll have a whole new level of pride for Citrus Heights when you are done reading!
We can't wrap up our report on September without talking about Sunday Funday! This long-time Citrus Heights tradition took a two-year hiatus thanks to COVID, but it came back with a bang just in time to celebrate our 25th Anniversary. The City put great care and work into making this event a success, and it was good to see so many of our residents come out and enjoy the event – in total, over 4,000 people came out to meet vendors, listen to music, connect with the community and have fun! I know I speak for all city leadership and staff when I say that we are so excited to bring back events and ways for our community to connect.
In fact, we have been hard at work reimagining what community engagement can look like in Citrus Heights. Also in September, we approved two programs that were the results of strategic goals set to increase community connection. The first program approved was the Citrus Heights Block Party Trailer! The Block Party Trailer will be available for rent to Neighborhood Associations and community groups to host neighborhood events. The Block Party Trailer will come stocked with all the essentials to host a neighborhood block party, including; a table, chairs, coolers, barricades and cones, lawn games, a small sound system, and trash receptacles. The Community Block Party Trailer will be available to rent by Neighborhood Associations, Citrus Heights Service Clubs, Community Organizations, Non-Profits, and other similar community serving groups to host public events in their neighborhood areas.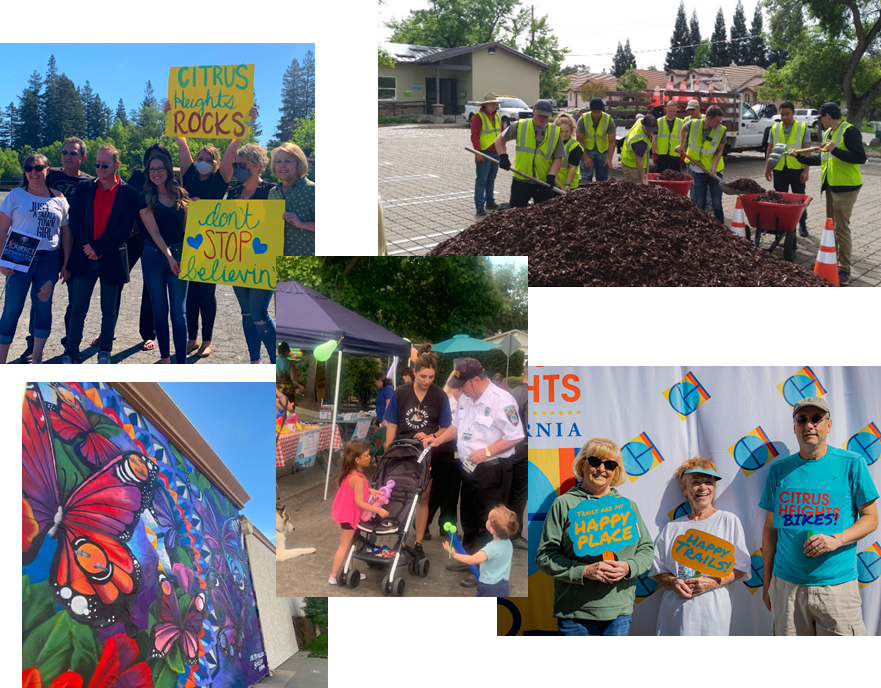 Also approved in September was our upcoming Community Projects Grant program. Utilizing American Rescue Plan Act funding, this program will provide grants to community groups to implement special projects that engage citizens in creative efforts to improve the community and promote involvement, connection, and pride. Community groups will be responsible for proposing, designing, and implementing the project. We are excited for this program to spark the innovative, positive ideas that exist in Citrus Heights. The trailer program will be going live later this year and the grant program will be launched in February 2023. I said it before and I'll say it again – be sure to sign up for our e-news and follow us on Facebook and Instagram to stay in the know and up to date on these exciting happenings!
And that brings us to October! Sunrise Tomorrow, the specific plan and vision to revitalize Sunrise Mall is a pivotal project for Citrus Heights' economic development. As a 98% built-out city we must work smarter to continue to build a resilient and diversified economy and the 100-acre mall site is our most ready canvas. Citrus Heights again took our future into our own hands by embarking on the planning process in 2019 and subsequently approving the Specific Plan in November 2021. I am so excited to share with you that we are seeing the first results of that success: a parcel map application was submitted earlier this month that lays out a footprint for a potential hotel at the corner of Sunrise Blvd and Greenback Lane in Citrus Heights. The proposed hotel land use supports the vision set forth in the Sunrise Tomorrow Specific Plan to redevelop the 100-acre Sunrise Mall property into a mixed-use destination with multifamily residential, retail, entertainment, hospitality, office, and community space.
As we reflect on the body of work this year, I am so proud of what we continue to build together. We continue to take charge of our own future, captain our own ship, and manifest our own destiny. There may still be challenges yet ahead but our position is strong, and our sense of true community is even stronger. I want to thank all of Citrus Heights for allowing me the opportunity to serve as your Mayor. It's been an honor to give the State of the City address tonight, the best is yet to come.